ISO Pros of Louisiana Provides a Variety of Different Standards

IQC the ISO Pros of Louisiana is an ISO consulting and training company. Our company helps other companies in implementing ISO guidelines and in getting certified to ISO standards. If you want to know what standards we can help you with, refer to the Additional ISO Certifications & services We Offer in Louisiana (LA) below.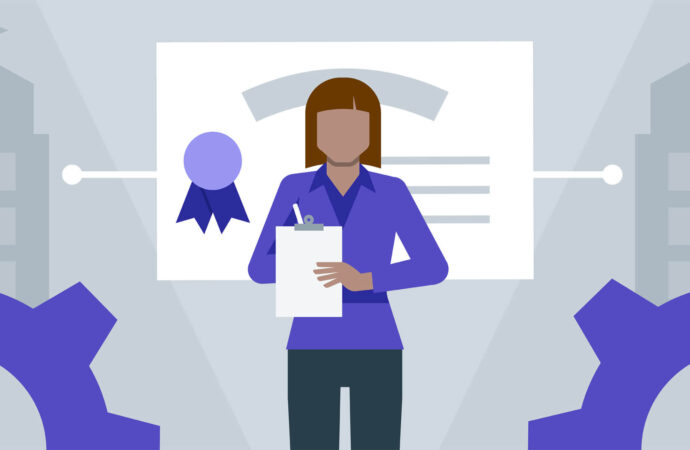 Additional ISO Certifications & services We Offer in Louisiana (LA)
Aerospace AS9101: If you're in the Aerospace, defense, or space industry, this standard can benefit your company. It helps companies analyze the audits that take place in a company. Long story short, it ensures regular improvement and helps in determining how far the company has come. 
Aerospace AS9100: It's another standard for companies in the aerospace or space industry. This standard helps organizations in this sector establish a quality management system that maintains the desired level of quality.
Aerospace AS9102: Again, this standard is meant for aerospace companies, but the purpose is different. It helps in planning, manufacturing, and verifying different aerospace, defense, and space industries.
Anti-Bribery ISO 37001: If you have a large company to look after and want to ensure a corruption-free & healthy culture, ISO 37001 is for you. This ISO standard is beneficial as it promotes a fair and unbiased environment. 
Asset Management ISO 55001: Managing assets in any firm can be a hassle if there's not a system in place to help you out. And this is what ISO 55001 helps in achieving. This standard helps in effective and efficient asset management.
Automotive Core Tools (APQP, AQP, PPAP, FMEA, SPC, MSA, R & R&M): 
Managing everything in the automotive sector with the bits of help of the above tools is quite easy and effective. You can use these tools to reduce the flaws and manage your employees better.
Body Armor BA9000: You can think of BA9000 as a quality standard for the companies that manufacture or deal with body amours. This standard ensures the best quality according to the international quality expectations.
Counterfeits AS6081: The AS6081 certification is for the companies that deal with the supply chain industry. This standard helps companies in preventing the entry of fake or counterfeit parts into the supply chain. If you want to make this sure, get certified to this standard ASAP.
Energy ISO 50001 and SEP: Every company uses resources. But how many of them make just use of those resources. Probably, a handful of them. And this is depleting our resource reserves at a high pace. And this ISO standard can help in keeping that under control. 
Ethical Sourcing SQFI: Companies worldwide use unhealthy or illicit processes to meet deadlines or customer delivery requirements. However, this has a profound effect on the environment. This standard ensures that you make use of ethical processes in your system.
Facility Management ISO 41001: Whether it's a big company or a small firm, managing facilities is always a huge task to do. And if you're unable to manage facilities effectively, you won't be able to deliver better to your customers. And this is what ISO 41001 can help you prevent. So, apply for certification now!
Food Safety Modernization Act FDA FSMA: The name itself suggests that this standard is related to the companies that are in the food industry. It has guidelines that help companies in preventing food-borne diseases from spreading. You can think of this standard as a quality guideline framework for companies. So, if you want to get certified to this standard, start right now!
Food Safety ISO 22000: ISO 22000 ensures that the food products you manufacture, supply, or deal with are of the best possible quality and meet all the required guidelines. This ISO standard can make a huge difference and can set you apart from your competitors. Tens of Thousands of companies are certified to this standard. And you can too. So, call us now! 
Forestry SFI ATFS (Sustainable Forestry): This standard is there to make sure that your firm makes just use of forest-based resources like timber or wood. It focuses on sustaining forest-based resources.
Gluten-Free Certification (GFC): If you produce free from gluten and want to demonstrate this to your customers and stakeholders, go for this certification. This certification helps you demonstrate that your products are safe for people who're allergic to gluten. 
International Traffic in Arms Regulations, ITAR: If your firm deals with import or export arms and armaments, this certification can help you regulate its usage. Its to ensure that these products never go into the hands of unauthorized people.
Laboratory Accreditation ISO 17025: This certification ensures that your lab produces accurate results and can deliver the best quality services to your customers. If you want to prove your excellence in this industry, opt for this certification right now!
Packaging ISO 15378: ISO 15378 is for the companies that manufacture or supply packaging materials. This ensures that the packaging material is good enough to keep the packed product safe and prevent it from stale. If you're in the packing industry, this certification is a must-have. 
Responsible Care RC14001: Does your company deal with any chemical-based processes? Well, if you do, RC14001 can bring huge benefits in your way. This certification ensures that you take care of all the chemical-based processes in a manner that does not affect the environment. It helps in demonstrating that your firm manages its process very well.  
Supply Chain ISO 28000: ISO 28000 is for the companies that belong to the supply chain industry. If your company is of them, it can help you protect your products from theft, robber, extortion, or other factors that risk your products.
Telecommunications TL 9000: It's similar to the above standard but deals with the companies in the telecommunication supply chain industry. This certification brings cool benefits along with it. So, if you like these benefits, contact me now!
Audit Management Systems ISO 19011: If you want to manage your audits better than ever, get certified to ISO 19011. You'll be able to host and manage audits better. So, contact us to get certified. 
Other ISO services IQC the ISO Pros of Louisiana offer
Outsourced Internal Auditing: It's a simple process where a company like ours audits your internal systems to ensure everything is fine and in order.
Virtual Internal Audits: Basically, there are two types of audits. Once that requires physical presence and the other one, known as virtual audits, that happen digitally.
Second Party Audits: If you want us to audit some company on your behalf, we can help you with second-party audits.
Supplier Evaluation: This helps in evaluating the supplier and identifying the right one for your company. If you want to choose the right supplier for your company, this is the certification you should go for. 
Compliance Audits: Complaisance audits, as the name suggests, are performed to ensure that your company complies with all the necessary regulations and guidelines as stated under any standard r regulatory body
Pre-assessment Audits: This is similar to compliance audits but has a wider target area. Apart from the compliance, all the system processes are also evaluated to make sure that everything is in place and apt for the final audit. 
Documentation Audit/Desk Audit: It helps in attaining the basic information about what the employees are up to or what duties they perform.
Contact us now!
IQC the ISO Pros of Louisiana, can help you with all of the above ISO services and promise effective results. So, for effective and affordable ISO consulting, contact now!
IQC The ISO Pros of Louisiana can help you implement, train on, consult, and have your company and/or organization certified on the following ISO Certifications:
If you want to enjoy the above-listed benefits, contact IQC the ISO Pros of Louisiana, now. Our services are accessible in all of the below-mentioned cities: